2022
Anonymous
Concept, Produce, Publishing, Design
Global
水 (shuǐ) is a book on water as a medium and material produced by Anonymous and written by
Yvonne Xu
. It examines the many ways that water has influenced art, design, food and culture, and imagines new possibilities of experiencing this invisible substance. The book launched at the Bangkok Art Book Fair 2022 and is the first studio project by Anonymous Bangkok.
> Learn more about ordering the book
Synopsis

Water runs through every civilization.

There is water so there is the spout and the fountain, ink wash and Impressionism, Venice and Chand Baori, wine and poison, the hammam and the onsen, Vikings and iceberg hunters, rice, baptism, the millilitre, and thin-lipped cups...

As source and resource, water has quenched thirst of every kind: it supplies the artist as well as the doctor, the astronaut and the diver, the poet and the pious, the chef, the king, the farmer.

Shuǐ is a collection of ideas from those who draw from this wellspring. Accompanied by original artwork, each idea is interpreted typographically—lines flow here or rain down there, then gush, meander, eddy or pool still, collecting into a volume that is wet through with insight and imagination.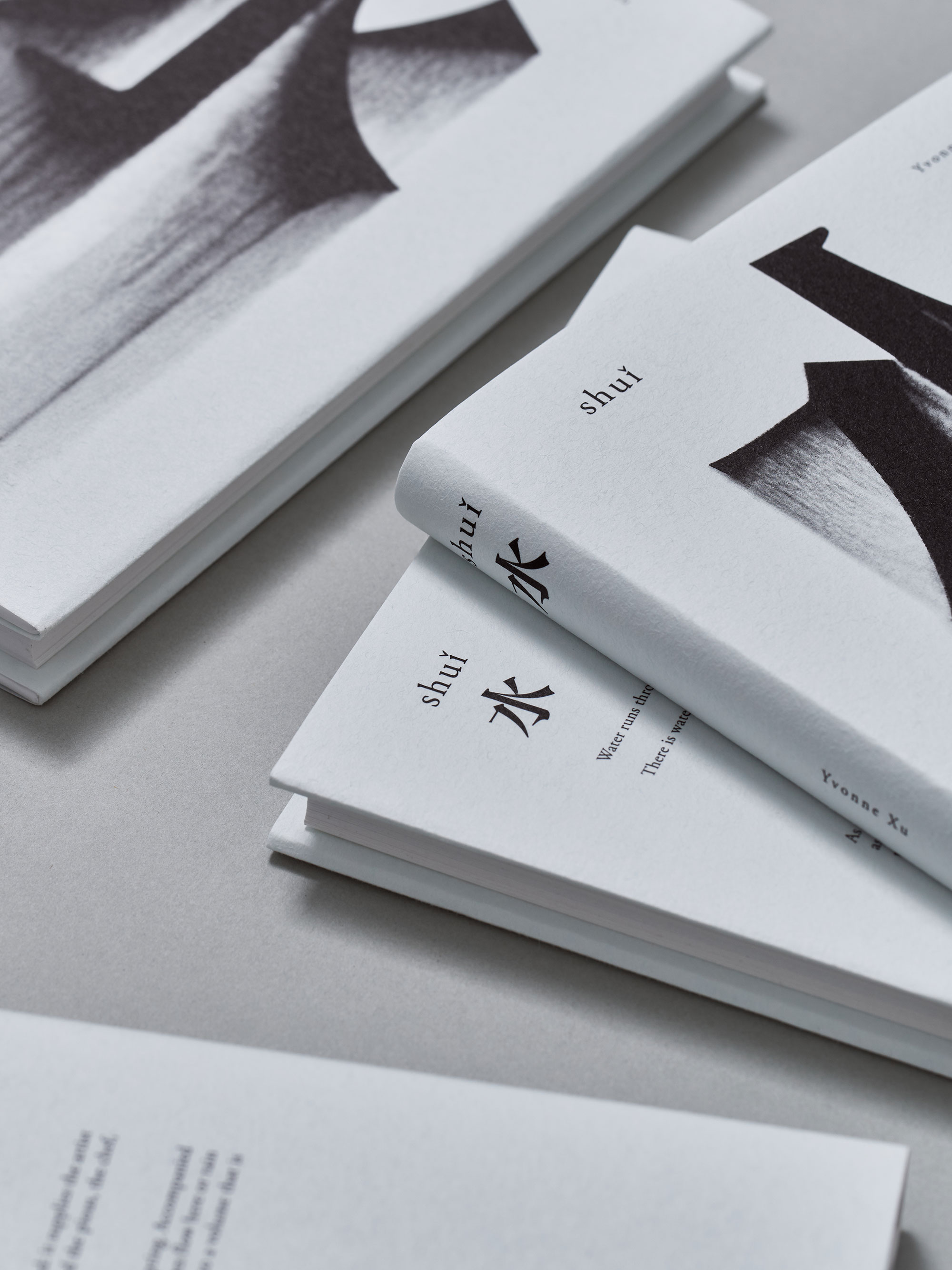 BOOK DETAILS
Edition: First edition of 500 copies
ISBN: 9789811857379
Language: English
Format: Hardback with Jacket
Size: 18.5 x 13.5 cm
Pages: 128pp
Illustrations: 15
Publication Date: November 2022
Printed in: Bangkok, Thailand