2018-2019
Uniqlo Philippines
Creative Direction, Branding
Manila, Philippines
As part of the work we did for
Uniqlo's Global Flagship Store launch
in Manila, Philippines, Anonymous also designed the brand identity for the store. As the brand had over 40 stores in the country, one of the main goals for the launch was to differentiate the flagship from the existing stores by giving it a unique brand identity.
We created a flexible identity using Uniqlo's logo system combined with Manila's energy and rhythm — translating it into a dynamic and versatile system that allows a wide range of creative expressions to bring out the city's spirit. The result is "Type Play" — a visual system that combines the Japanese brand's value of practical beauty and Filipinos' restless energy.
Brand Elements
As the primary logo, this is the most fundamental brand mark from which a variety of identity applications have been developed. The secondary logos are recommended on formats with limited space. Wherever possible, the landscape logo should be given priority usage. In extremely tight spaces, use the portrait logo to maximize visibility.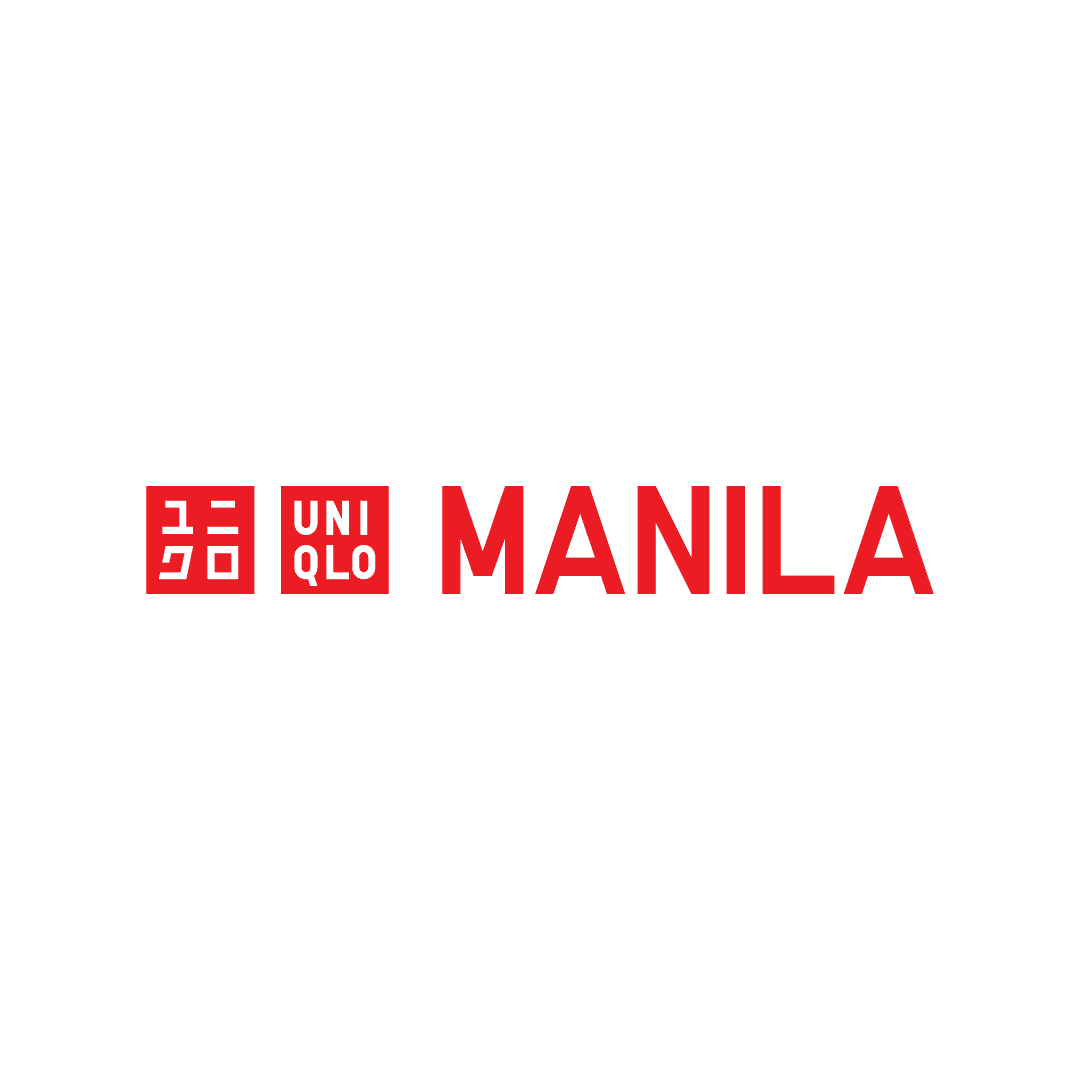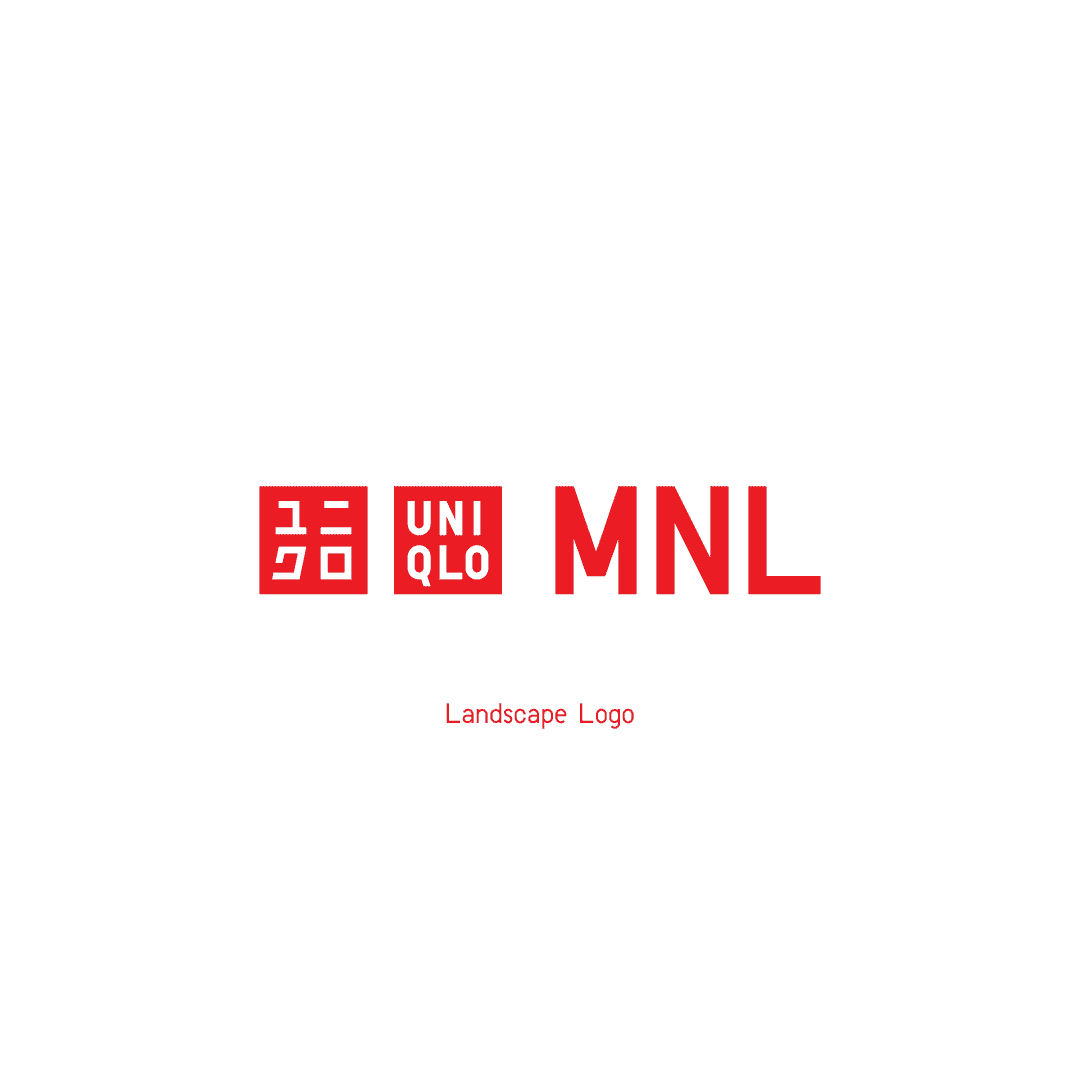 Logo Lock-ups
The following lock-ups have been created to offer supporting information such as the store location and URL. The hero logo must always be used and paired with only one supporting information in each lock-up.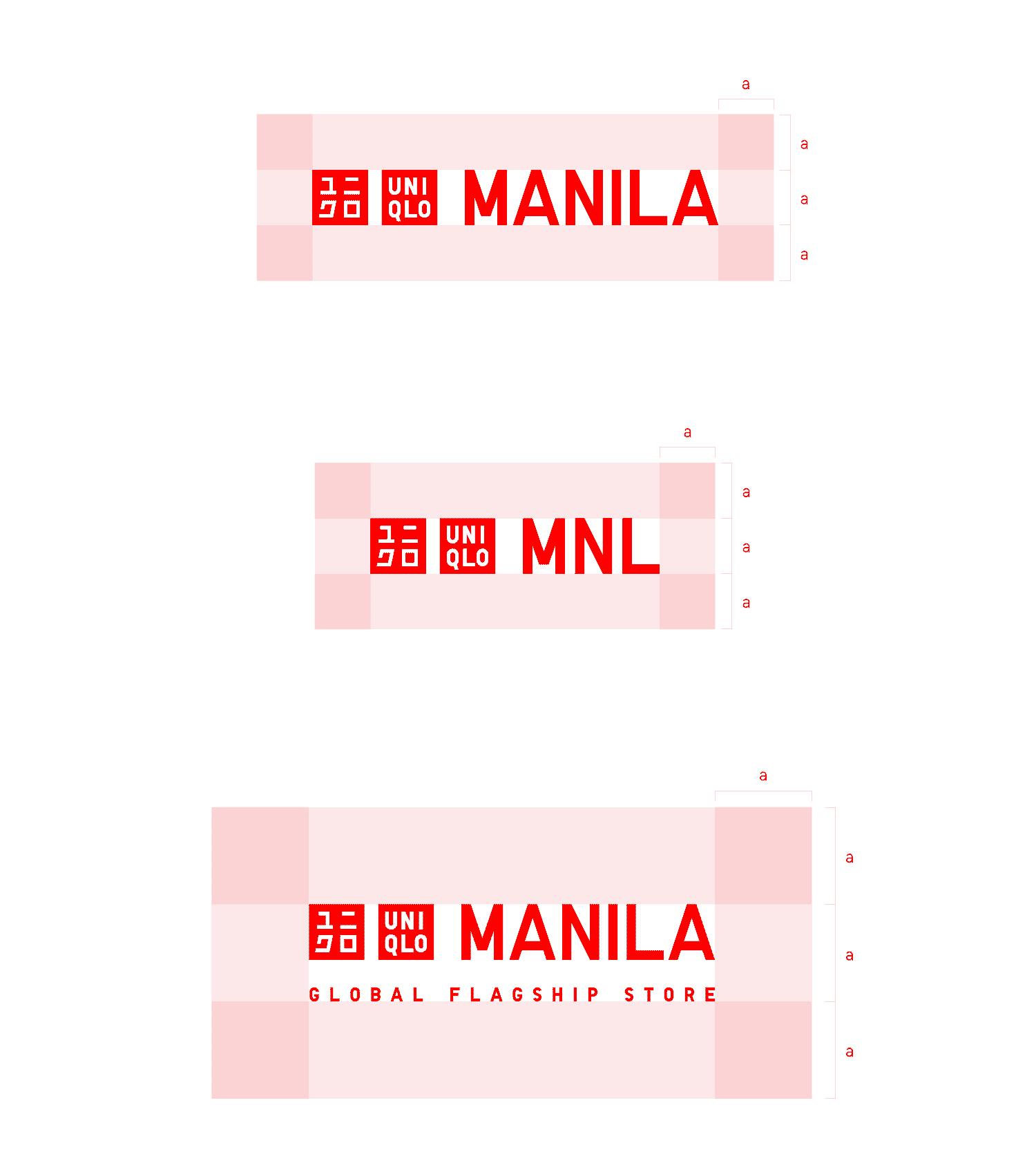 Uniqlo Manila
Type Play
With its seemingly rhythmic scale of sizes, UNIQLO's signature logo play suitably reflects the progressive beat of UNIQLO Manila as a store that marches with the city. Systematic yet highly variable, this translates into infinite pattern possibilities that amplify Manila's restless energy.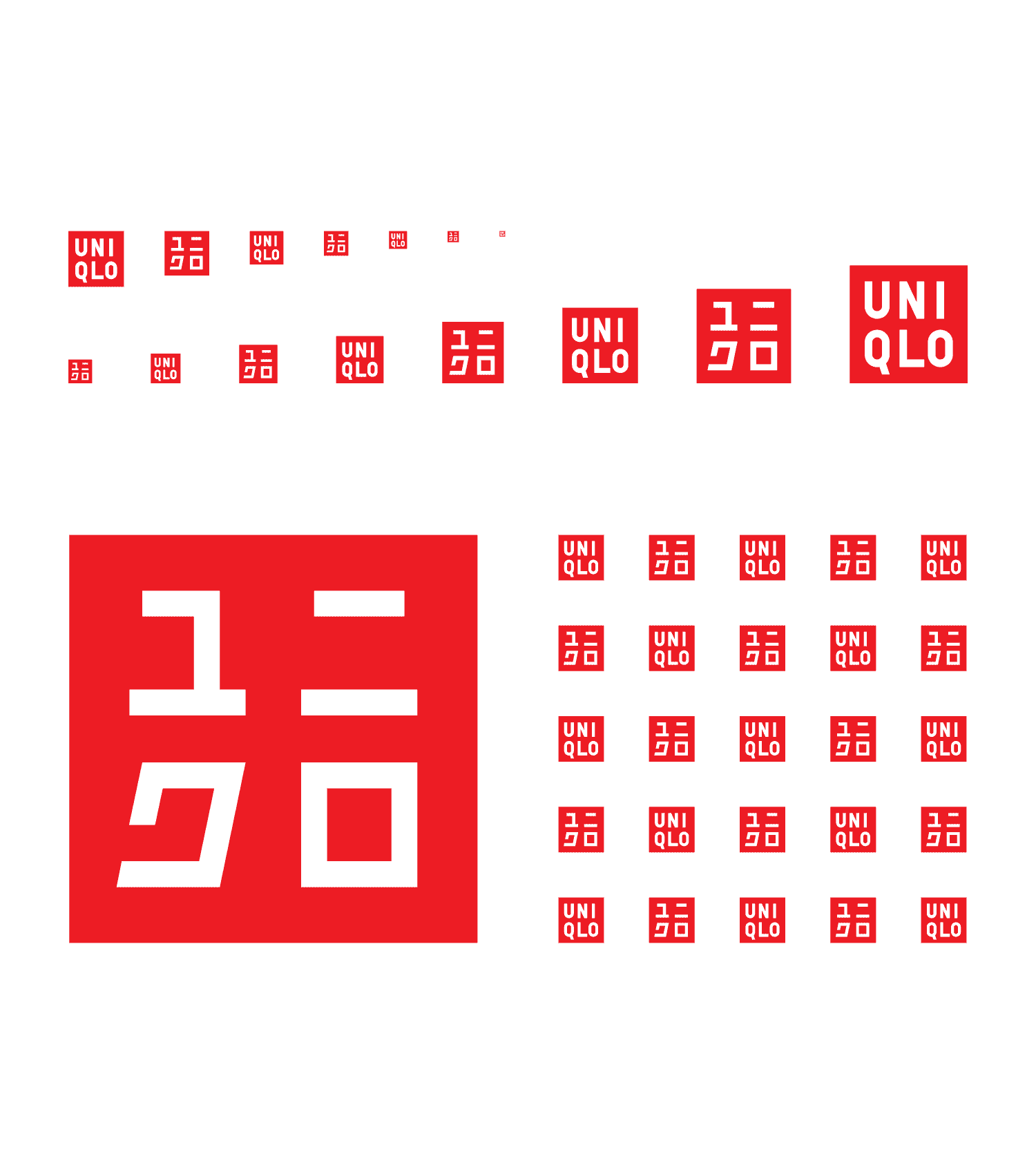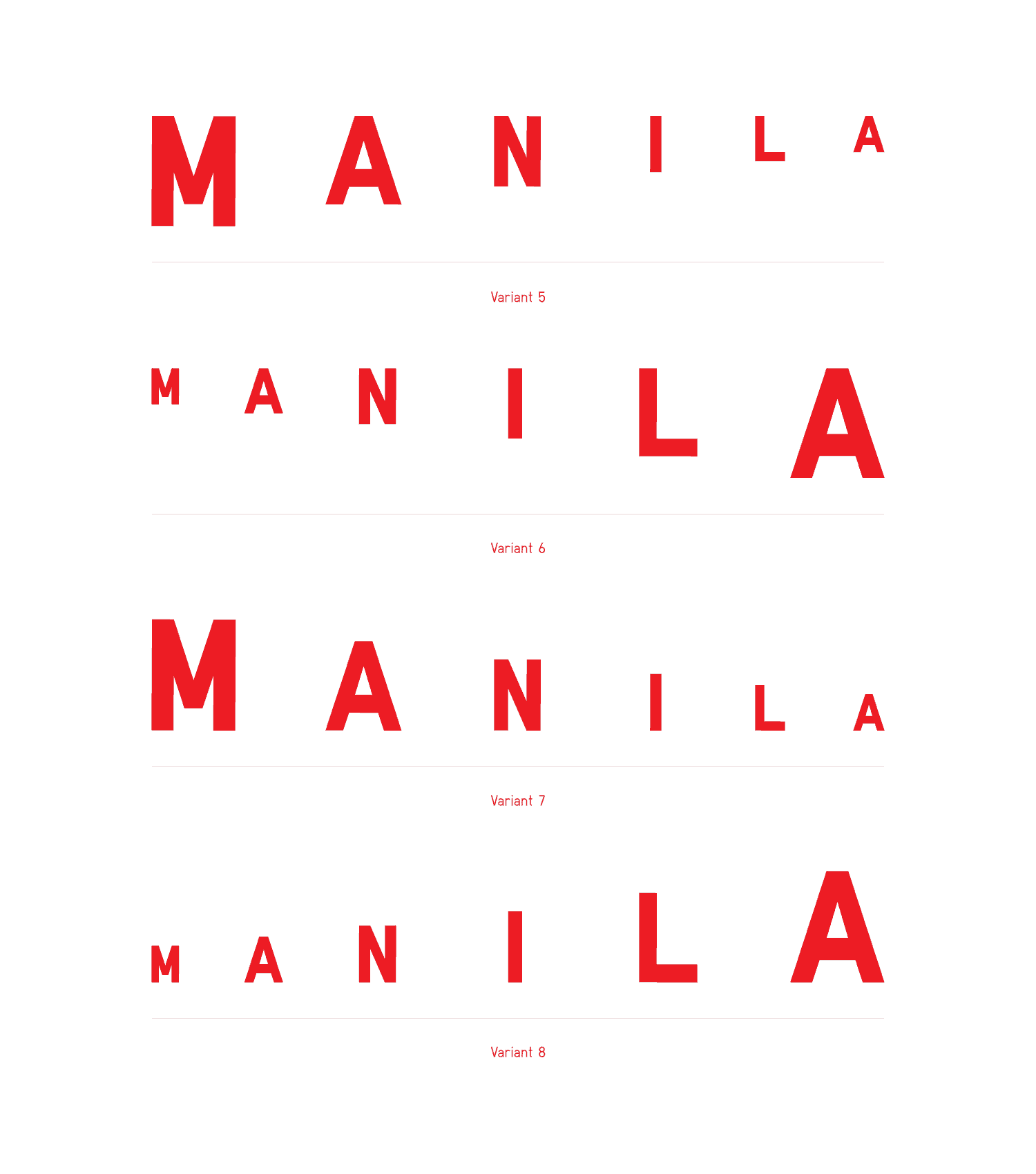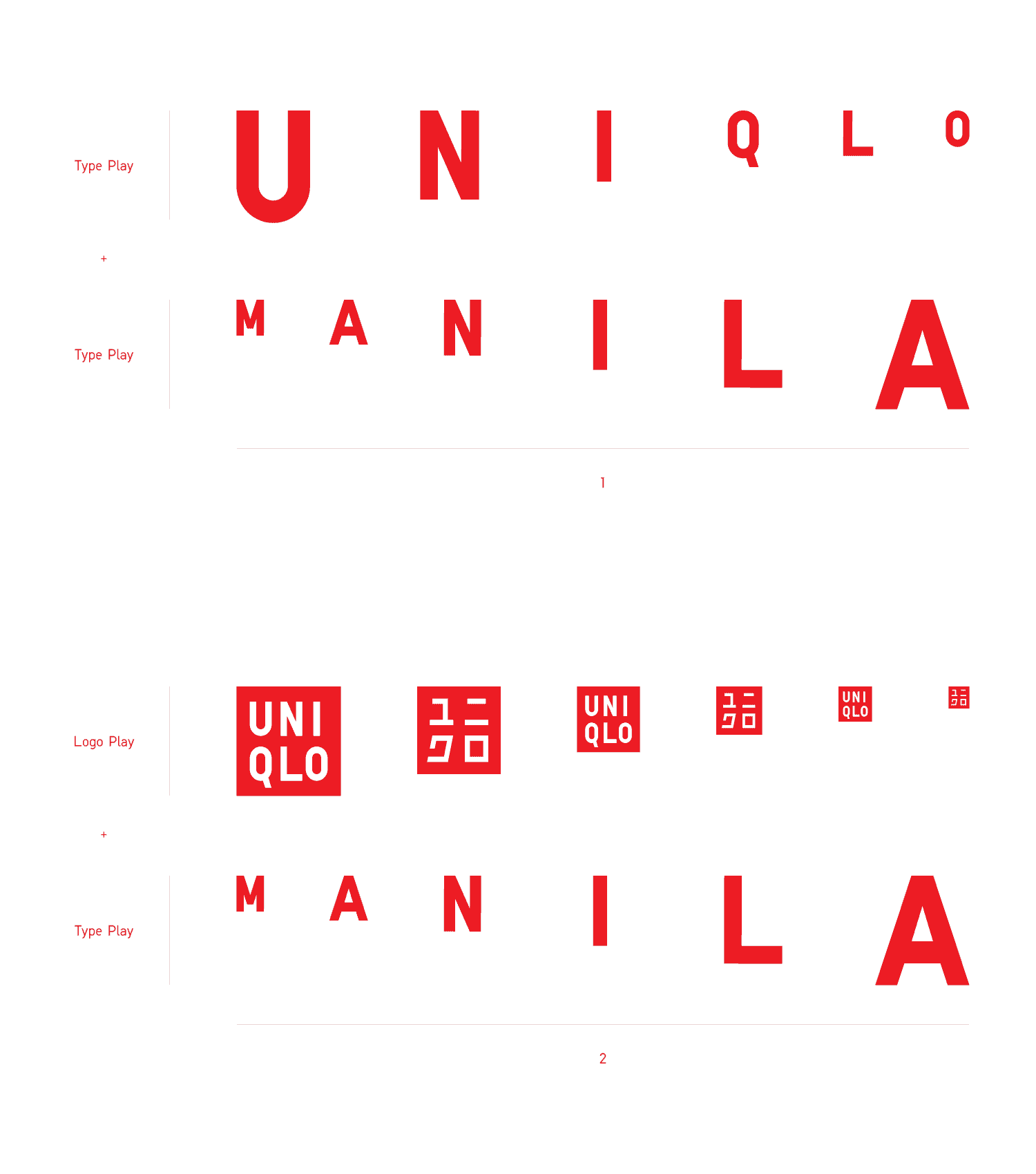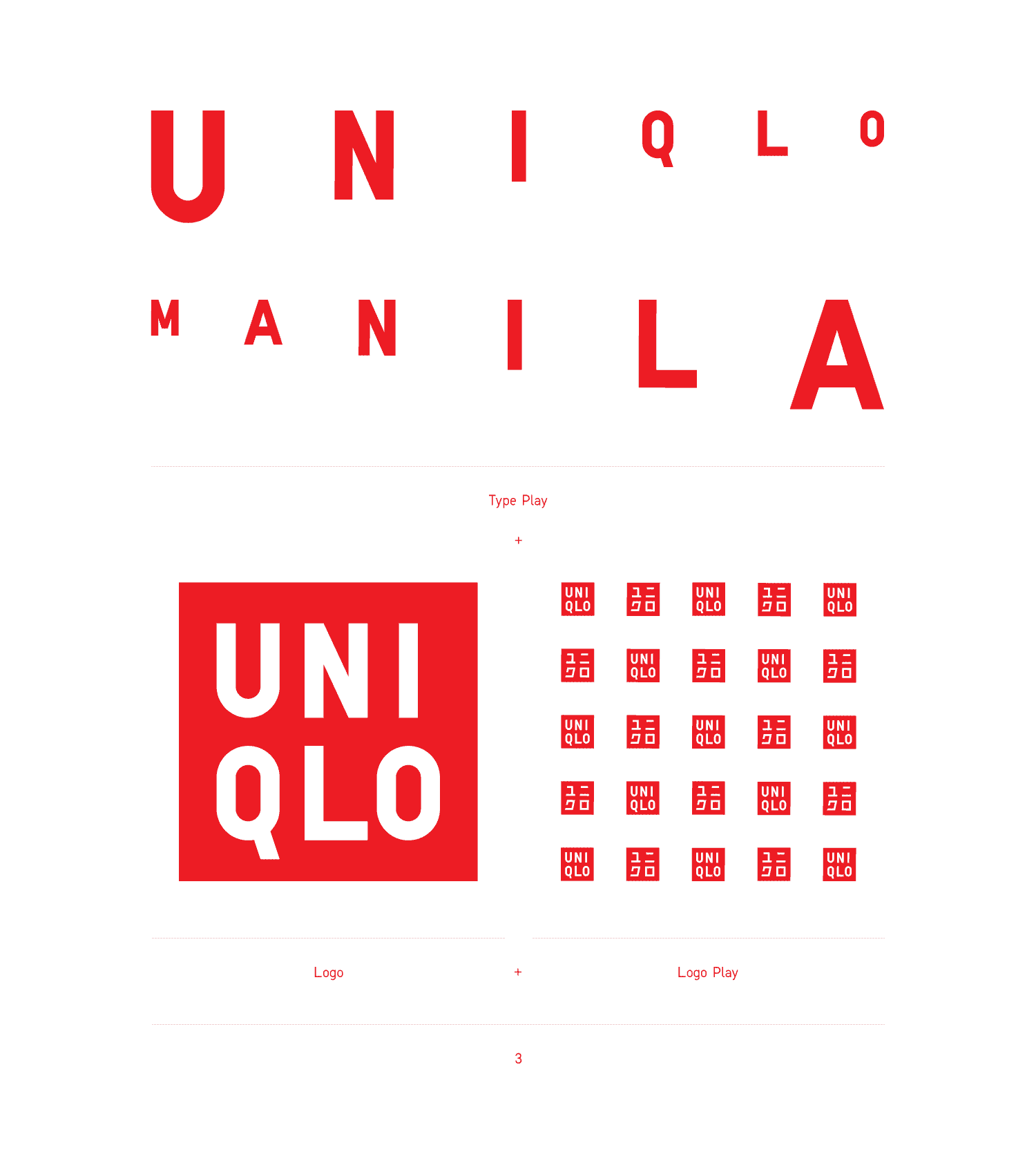 Expressions

Here's an example of how the type play elements can be scaled and used. The typographic treatment should convey a sense of clarity and confidence. Always consider the medium and overall design format. Provide ample space to breathe. And include at least one expression of UNIQLO MANILA in the presentation.