Uniqlo Manila
Global Flagship Store Launch
2018-2019
Uniqlo Philippines
Research, Strategy, Creative Direction
Manila, Philippines
Anonymous was responsible for the overall marketing and creative direction for the opening of UNIQLO's first global flagship store in Manila. Working together with Studioriley on research and strategy, we interviewed dozens of opinion leaders, and customers to learn from the Filipinos about their city. Insights gathered were turned into the store concept and a marketing strategy. We led the planning as well as creative direction and development of all communication assets for the launch campaign. This included everything from films, outdoor advertising, social media content, the store microsite and magazine, shopping bags, launch swag and even the store's motion graphics and soundtrack. With our experience from Singapore's global flagship store launch, we also served as consultants on media and PR engagement, and launch activities too.
> Uniqlo Manila Identity
> Field Notes
Campaign

'Our Future is Here' kicked off with an open-call, inviting the public to nominate fellow Filipinos who were driving change in the community. From over 3000 entries, 10 Filipinos were selected to be part of the advertising campaign. The campaign also featured brand ambassadors, journalist Atom Araullo, and actress-model Pia Wurtzbach. The launch film was shot in 12 optimistic and distinct locations in Manila, and broadcast on major TV networks, theatres, social media as well as in UNIQLO Stores across the Philippines. In the month leading up to the store opening, the film achieved over 30 million views.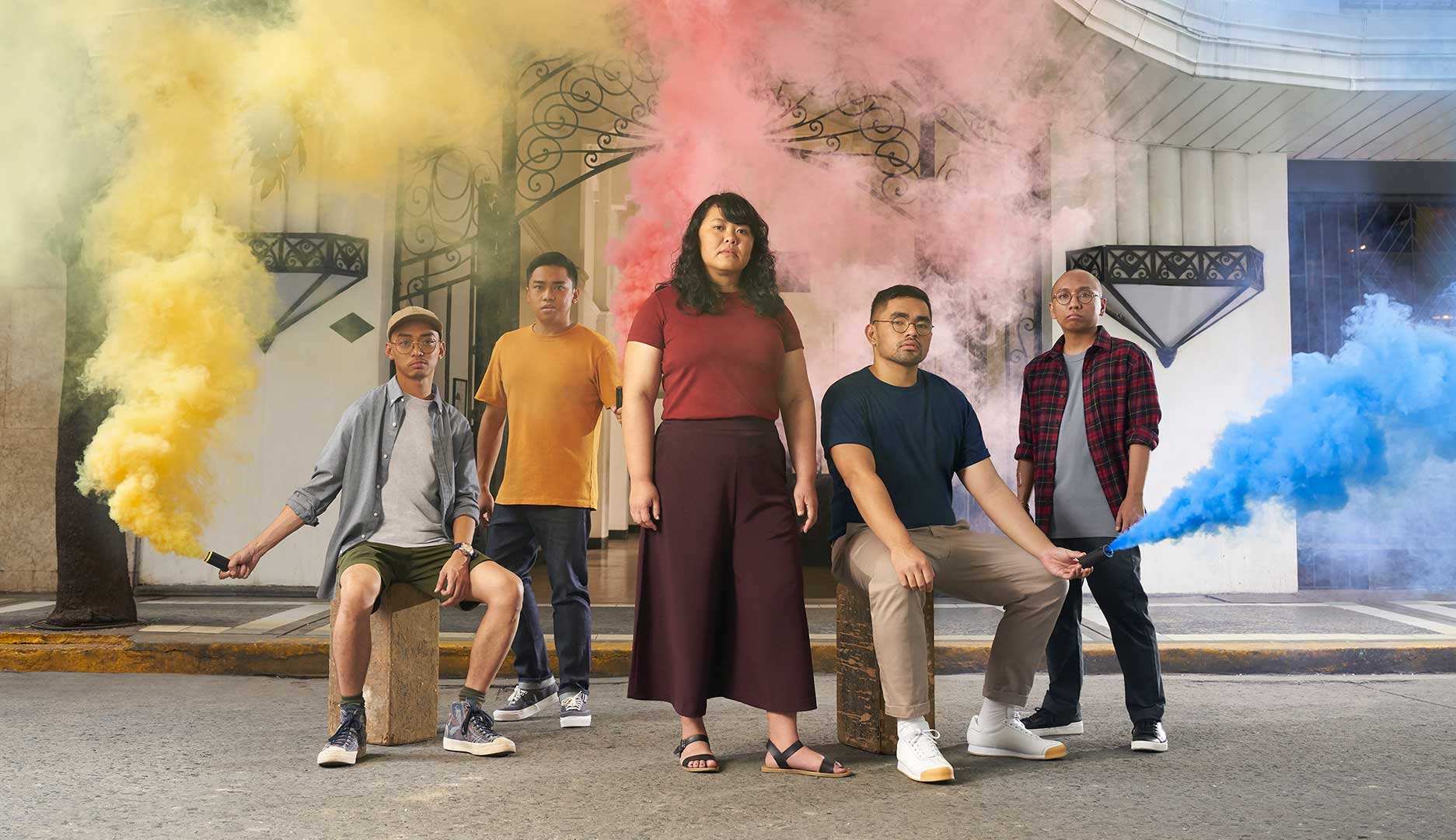 Store Opening Exclusives
Anonymous collaborated with some of the Philippine's leading creative talents to produce flagship exclusives. These included launch-day only tumblers and totes featuring the visual identity we created, limited edition shopping bags illustrated by design studio Plus63, and a special magazine. We also commissioned music producer Erwin Romulo to create a store soundtrack which featured a diverse range of Filipino musicians.
Making of films

Anonymous also produced 8 short behind-the-scenes films. These were released before the store opened to give customers an intimate look into what goes into the making of a global flagship store and its launch campaign. The films captured everything from the creation of the hoarding illustrations, the nomination process for our cast, production of the store soundtrack and magazine to even putting the final touches in-store. A final full-length film was also released.